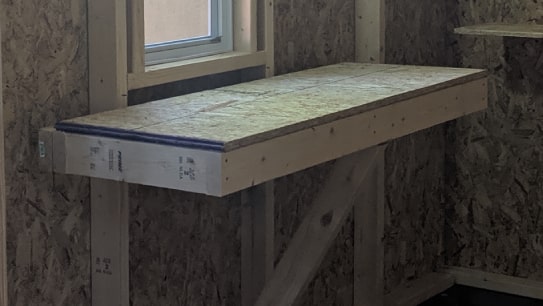 A work bench is a must for any shed. If you need to repot flowers or plants, if you need to work on a small engine or need to paint a birdhouse, a workbench in your backyard shed is what you need.
Our work benches are made with 2×4 spruce construction and 5/8" OSB. It can be placed on any interior wall against the existing 2×4 studs and is mounted using metal hinges to allow it to be raised when needed and lowered when not in use. They typically are 3 to 3 1/2 feet long and 24" wide but can be customized to your specifications.
Work benches are installed once the shed is completed and do not require painting.