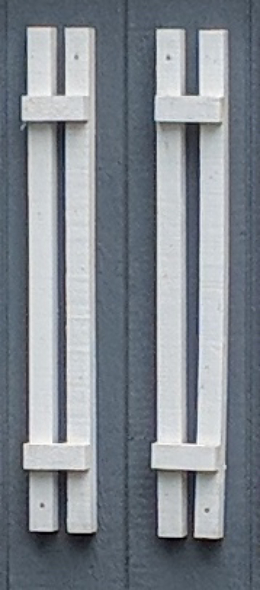 Window Shutters are a classic window treatment that enhances the look of any window and can transform the look and feel of your outdoor shed. Shutters can be painted in any colour to either compliment or create a contrast against the base colour chosen for your shed.
Our all wood window shutters are made with solid pine. They are mounted and secured using screws to the outside wall on either side of a window and can be painted in any colour you choose.
Window shutters are installed once the shed is completed and require painting.